信息長廊
INFORMATION CORRIDOR
協會概況
---
一、生產規模及配套行業
  據不完全統計,山東2017年鑄件年產量達632萬噸,其中灰鐵件約占比例為50%,球墨鑄鐵件約占比例為18%,可鍛鑄件約占3.5%,蠕墨鑄鐵約占2%,球墨鑄鐵管約占11%,普通鑄鋼件約占8%,精密鋼件約占2.5%,有色鑄件約占5%。山東鑄造廠點眾多,具備一定生產規模的鑄造廠點有1400余家,從業人員約13.5萬人左右。
  配套行業:主要配套于汽車、摩托車、船舶、機床、通用機械、工程機械、農業機械、建筑機械、電力、冶金、化工、市政及其他裝備行業,部分產品遠銷歐美和日韓等東南亞國家。
二、技術裝備水平與質量保證
  熔煉技術:以沖天爐、中頻感應電爐熔煉為主,部分企業采用了沖天爐一電爐雙聯工藝。
  造型、制芯技術:樹脂砂生產工藝已基本取代潮模干型工藝:氣沖造型線,高壓多觸頭造型線,擠壓型生產線被引進和使用:許多新工藝如負壓實型鑄造、熔模精密鑄造、真空鑄造、差壓鑄造、重力鑄造、"V法"、脂硬化水玻璃工藝得到推廣應用。
  模擬技術:計算機模擬凝固軟件得到推廣應用。
  質保體系:爐前鐵水智能分析儀、直讀光譜分析儀,無損探傷儀和三座標測量被廣泛應用,大多數企業已通過ISO9000質量體系認證。
三、鑄造設備和材料供應
  山東鑄造設備的生產已形成產業集群,主要有造型、制芯、熔化、清理、砂處理等方面的設備。鑄造生鐵、原砂、造型和制芯材料、清理用鋼丸、鋼砂、各類耐火材料的供應配套齊全。
四、產業集聚區:
  省內培育了章丘明水工業園生產重型汽車、風機和有色合金鑄件產業集群、龍口和萊州地區出口剎車盤產業集群、平度和東營地區生產精密鑄件與設備產業集群、昌邑市圍子鎮鑄造園區、膠州地區制造沖天爐產業集群、鄒平地區生產鋼丸鋼砂產業集群和青州地區供應鑄造生鐵的產業聚集區。
五、人員培訓
  山東大學和山東建筑工程學院是我省鑄造人才的主要培養基地:山東大學已經培養鑄造專業本科生2260名,碩士研究生320名,博士研究生61名:山東建筑工程學院已培養大中專畢業生1780名。為加快行業專業人才培養,山東省鑄造協會與山東大學聯合,自2002年開始舉辦鑄造《專業證書》大專班,已培養畢業生60余名。
1. Productivity of Casting and Associated Enterprise
  According to inadequate statistics, the production of casting of Shandong Province reaches 632,000 tons in 2017,in which grey iron castings, ductile iron castings, malleable iron castings, vermicular graphite iron castings, ductile iron pipes and tubes, common steel casting, nice steel casting and nonferrous casting take 50%,18%,3.5%,2%,11%8%,2.5%and5%,respectively.Thereare many casting factories in shandong Province, in which more than 1,400 factories are of large ones. There are about 135,000 people engaged in this field.
  Associated enterprise:
  The castings are mainly used in cars, motorcycles, ships, machine tools, general machinery as well as machinery for engineering, agriculture, railways and construction. They are also used in power industry, metallurgy industry, chemical industry and municipal projects, etc. Some castings are exported to Occident, Japan, Korea and South-east Asian countries.
2. Technical Equipment and Quality Control
  Smelting technology: Cupolas and electric furnaces are mainly used. However, some factories use both cupolas and electric furnaces.
  Molding technology: Green sand molds have been replaced mainly by resin sand molds. Gas pressing molding line, high-pressure and more touches molding line and extrusion molding line have been introduced to many factories .New technologies, such as minus pressure solid mold casting, lose olefin casting lose olefin casting, vacuum casting, difference to many factories. New technologies, such as minus pressure solid mold casting, lose olefin casting, vacuum casting, difference pressure casting, gravity casting "V method" and Self strengthening sodium silicate technology were used widely.
  Simulation technology: Computer simulation technologies for solidification process have found application in factories.
  Quality control system: Intelligent analyzer for liquid iron before molding, spectral analyzer, scathe less detector and three-dimensional coordinate measurer are widely used. Most enterprises have passed IS09000 Quality Authentication.
3.Casting Equipment and Material Supply
  Casting equipment produced in shandong Province includes molding, smelting, cleaning and sand treating equipment. Pig iron materials such as sand molding and core-making materials, steel balls for sand cleaning and all kinds of fire-resistant materials are all available in Shandong.
4.Industrial conglomeration area:
  There is an industrial park called Zhangqiumingshui which is set up under the support of the province. The park contains many kinds of industrial clusters, the clusters can be listed as follow: The industrial cluster of production heavy automobile, blower and non-ferrous alloy casting; the industrial cluster of exporting brake disks in the area of Laizhou; the industrial cluster of production precise casting and equipments in Pingdu and Dongying area; the industrial cluster of production cupola in Jiaozhou area and casing park area in Changyi city; the industrial cluster of production steel shot in Zouping area and supporting cast iron in Qingzhou area.
5.Training of Enterprise Employees:
  Shandong University and Shandong University of Architecture are two main training bases for casting engineers in Shandong province. Up to now,2,260 bachelors,320 masters and 61doctors of casting majors have graduated from Shan dong University.1,780 technical graduates graduated from Shandong University of Architecture have joined working force in this area. For training more personnel, the Casting Association and Shandong University have jointly sponsored a college training program for casting specialty since 2002, so far, there have been 60 graduates.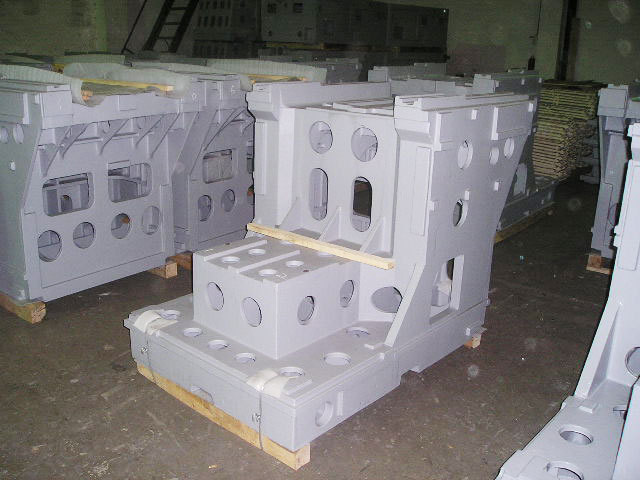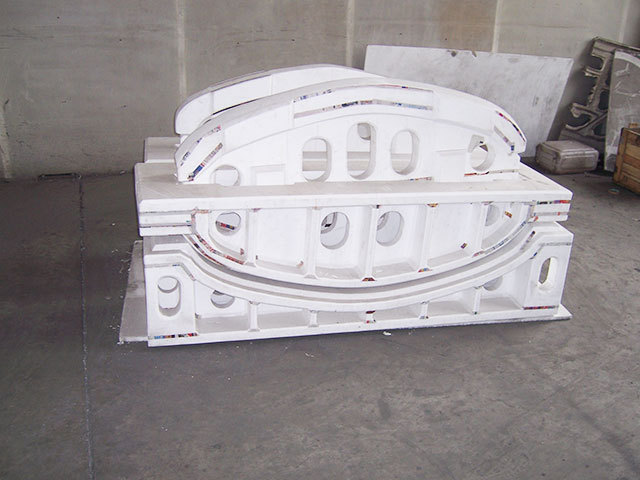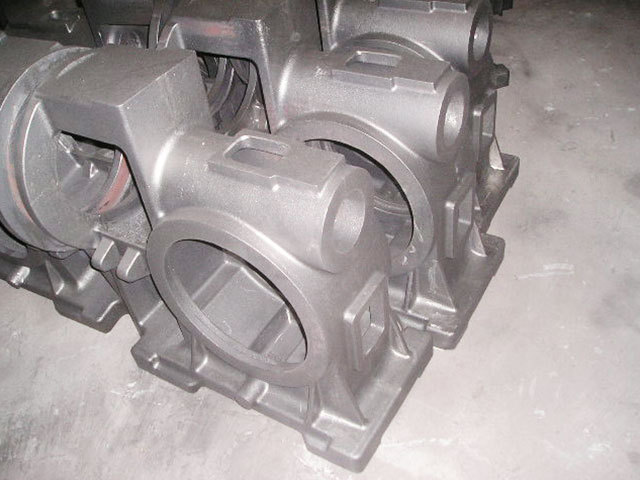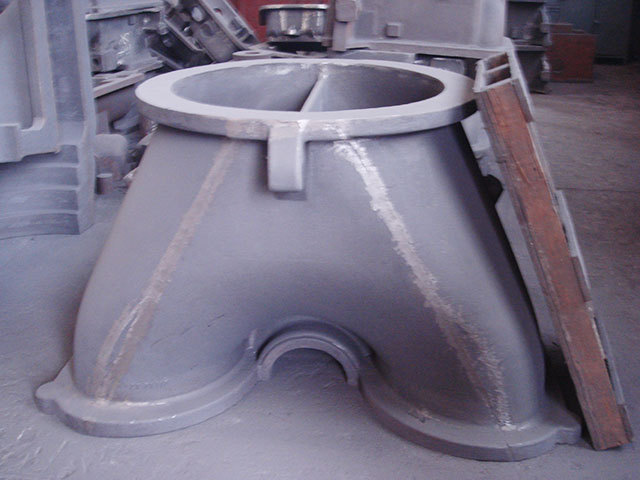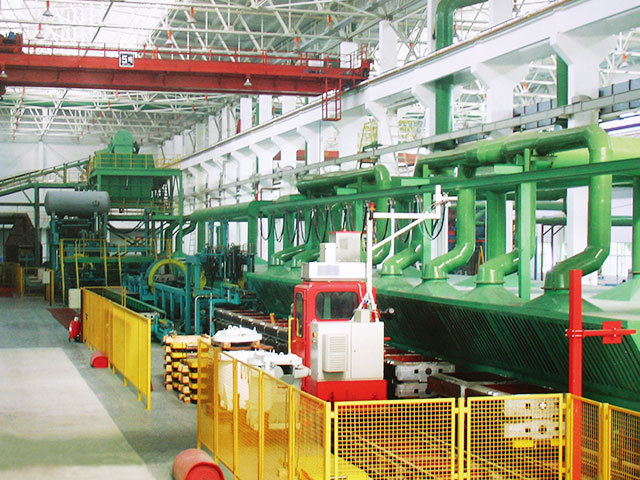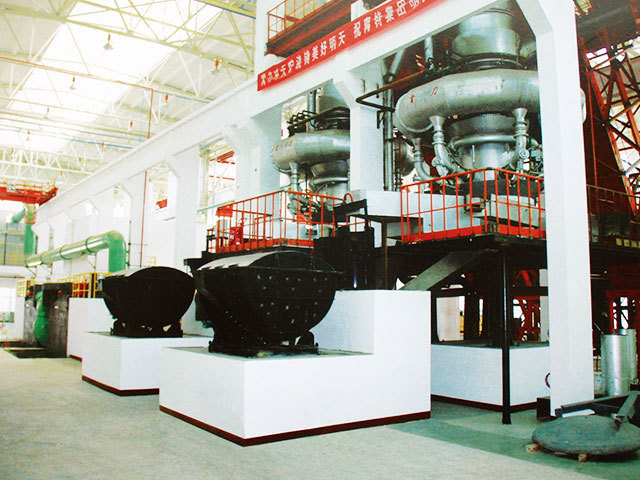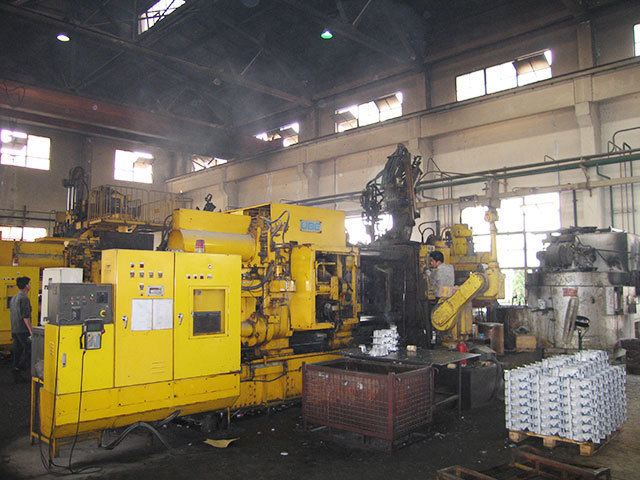 官方公眾號